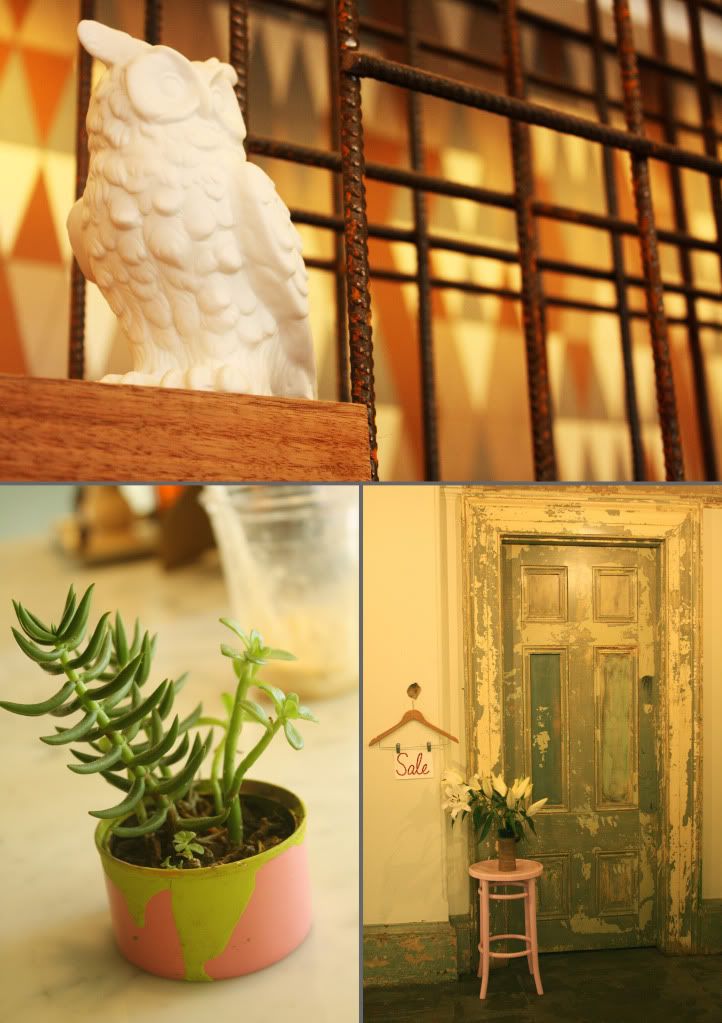 Here are a few happy snaps from Melbourne.
There are many things I enjoy about the captial of Victoria, waiters have a genuine willingness to serve customers, compliments are given with no hidden meaning, beautiful doors and architecture, appreciation of aesthetics, ability to experiment with different materials, and the love of good food to say the least.
Thing to try at home: growing money trees in mini tins (baby food tins perhaps)
A Melbournian place worth mentioning: The Little Creatures Dining Hall on Brunswick st.
Grab the homemade chips with garlic aioli (+ an extra aioli) and an apple cider and you're pretty much set for a cruisy lunch with a friend.
Watch out for: little artistic gems found on the streets from shop front walls to doors to the light poles.
Feeling up for a cocktail: Cookies on Swanston st.
Make sure you go to the cocktail bar where there are kids picture books around for your entertainment. Ask for the cocktail menu and take it from there!
Emma Louise - 1000 Sundowns